Industry Leading
About FMS Markets
OUR HISTORY
HOW WE STARTED
Our vision and mission all intersect into one singular goal – to Fms Markets you to face and success in the forex market with modern tools unrelentless support.
THE ORIGINS
FMS Markets begins humbly with a small team of 5, ready to compete with the world.
THE GROWTH
Our clients starts to notice and appreciate our conviction, as we expand to 10 more countries.
The Strengthening
We invest more in technology by revamping our investor portal, transitioning from Metatrader 4 to Metatrader 5 and built a dedicated 24/7 customer service team.
THE EXPANSION
As the Pandemic begins, we pivot our focus to online and spread to Asia, setting roots across Southeast Asia.
GROWTH
We acquired the prestigious Dubai DED license from Dubai to strengthen our values of transparency and trust.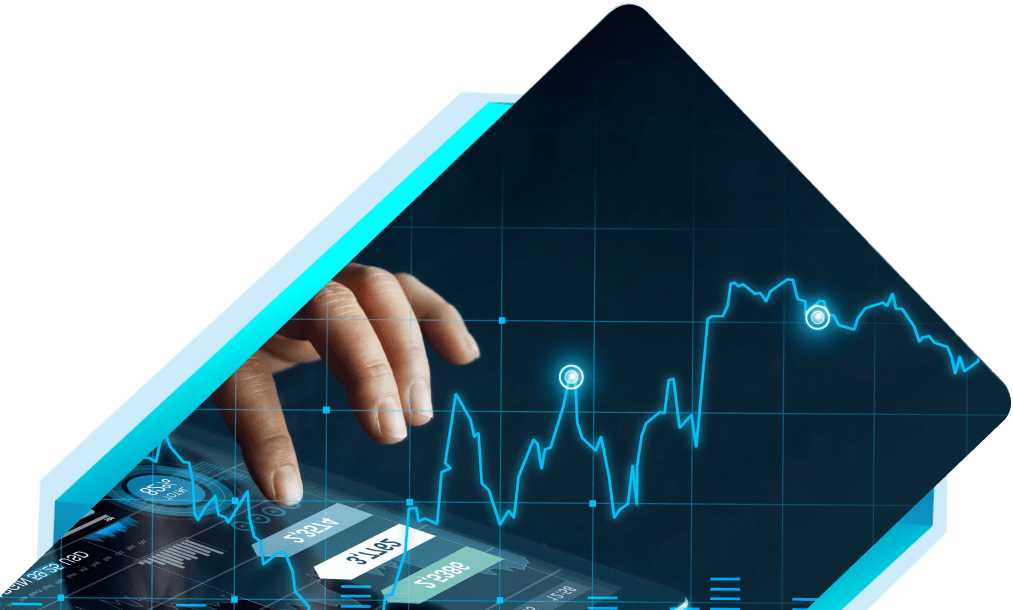 OUR HISTORY
WHY DED
The economy of the United Arab Emirates (or UAE) is the second largest in the Middle East (after Saudi Arabia), with a gross domestic product (GDP) of USD 414 billion (AED 1.52 trillion) in 2018. The UAE has been successfully diversifying its economy, particularly in Dubai.
UAE's attractiveness to investors is accelerated by its political and economic stability, excellent infrastructure, and developed capital markets. Known to provide a high level of security, reliability, and quality of life for all its citizens and residents, the country provides a fertile environment and ample opportunities for financial growth.
Introduction
Video Introduction Of FMS Markets
Watch a quick introduction video of FMS Markets to understand our background, process, ideals & investment philosophies. We promote full transparency and this video illustrates our honest approach to serve you.
Certification
License & Regulations
FMS Markets Commercial Brokers LLC is registered and regulated in Dubai, United Arab Emirates by the Dubai Department of Economic Development.
BROKER LICENSE NO: 1099628
TRADE LICENSE NO: 1801262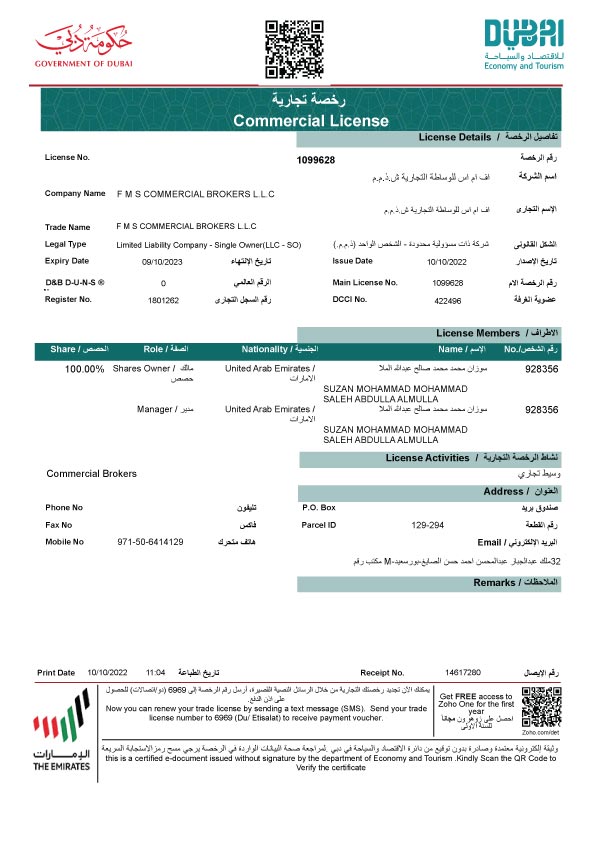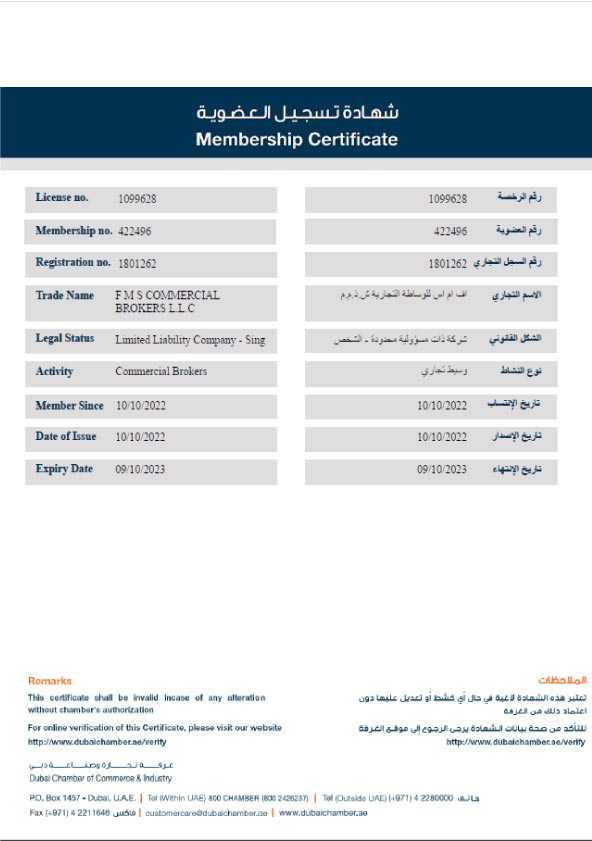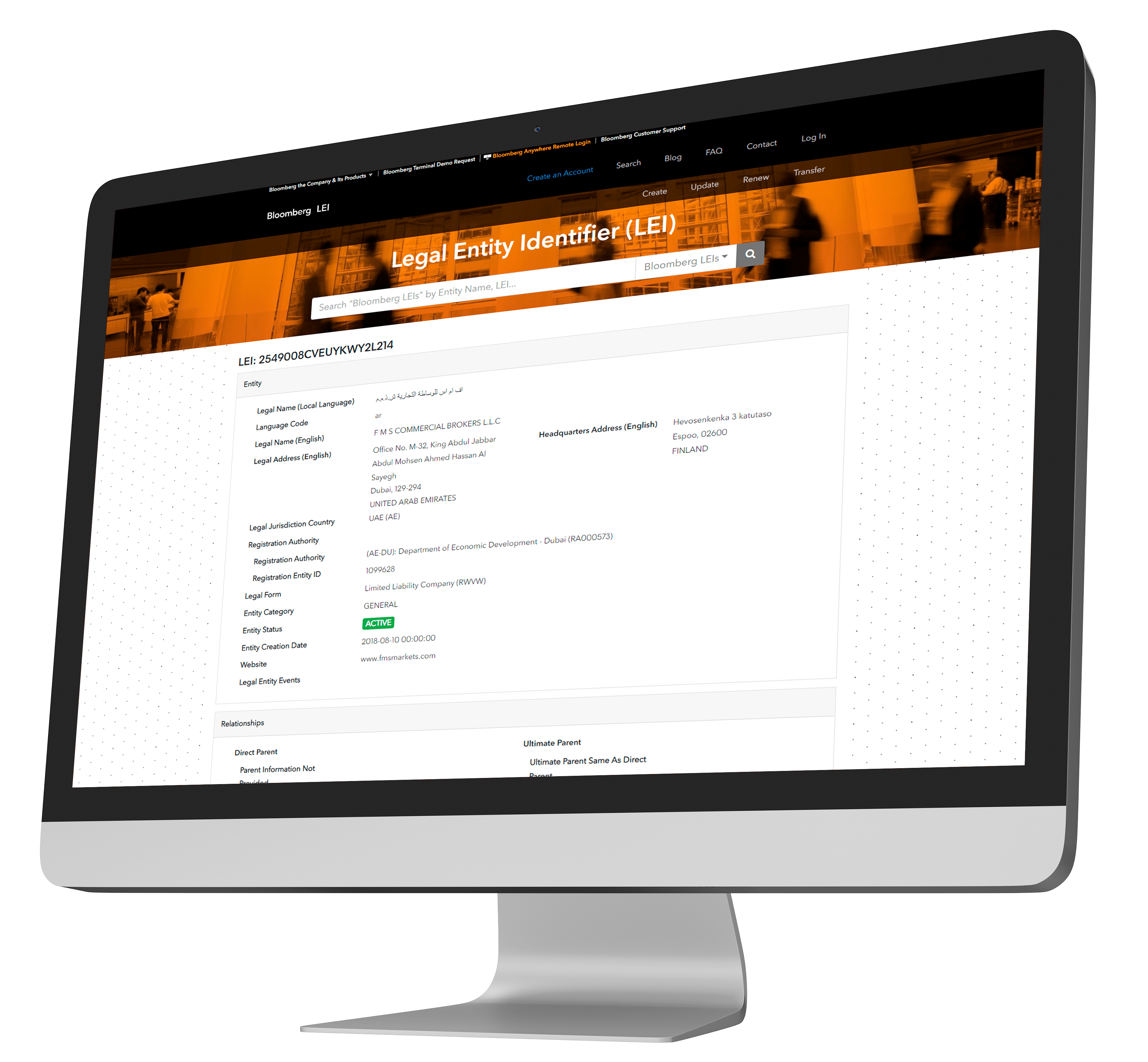 LEI
International Financial Institution Certificate
The BLOOMBERG LEI is designed to uniquely identify legal entities that are participants in financial transactions, thereby helping to create greater transparency in the marketplace. The standard for this identifier and its associated reference data has been established in ISO 17442. It has been accepted for global use and has become a reporting requirement for several market regulators and authorities.
Most notably, the LEI has been a requirement of MiFID II for all counterparties to transactions. In addition, several regulatory authorities in countries outside Europe also already require financial counterparties to obtain an LEI for various trade and transaction reporting activities.
The Securities Financing Transactions Regulation (SFTR) will obligate participants to meet requirements for LEI registration. The intention of the regulation is to promote transparency in the financial system, specifically of the securities financing transaction market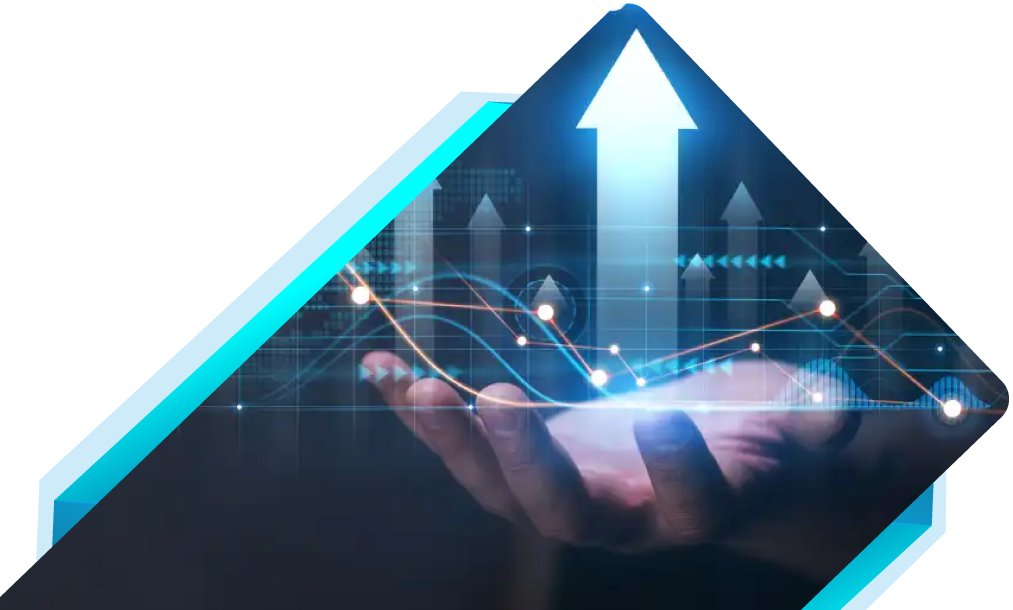 FMS Markets
Comprehensive Platforms For All Users
FMS Markets is a trusted global CFD and Forex broker. Our vision was to create the ultimate forex trading destination where traders could access a full suite of trading products in the global markets. What sets us apart from our competitors is our deep understanding of what traders need.
MT5 Platform
Web Trader Platform
Advanced Client Portal
IB Portal
well-established reputation
Reputation and Client Support
FMS Markets has a reputation in the industry as reliable, consistent and supportive. FMS Markets focuses on being at the forefront of trading technology.
The award-winning customer service team offer 24/5 multilingual support and are experts in the industry. They understand the needs of the modern trader and are readily available via email and support ticket via the members portal.
FMS Markets
Our Numbers Do The Talking
30
Experienced Fund Managers
8000000
Introducing Broker Payout
7800
Clients and Counting